Wow, what another fantastic evening of racing from our swimmers at our Club Gala on Tuesday!
There were five records broken this time! A massive well done to our record breakers:
Lewis Kestle – not one, but two, new club records in 50m Backstroke and 100m Individual Medley
Lucy Oliver and Laura Burgess – new club records for both in the 100m Freestyle
Niamh Kay – new club record in the 200m Breaststroke
Our swimmers in the B Squads should be proud of themselves for attempting 25m Butterfly this time, which for some was a first go at competition racing, as should others in these squads for swimming in all four events available to them.
Parents of newer/younger swimmers who competed in the recent Wear Valley gala and/or Club Gala may be interested in buying sprint award badges if their swimmer achieved any of the times required. Many swimmers have these sewn onto the back of their DASC T-bag T-shirts. See below for Sprint award times. These badges and T-bag shirts may be bought from the Club Swim Shop, which is open most Tuesdays 6-7pm on poolside at the Dolphin Centre, including this Tuesday 31 May.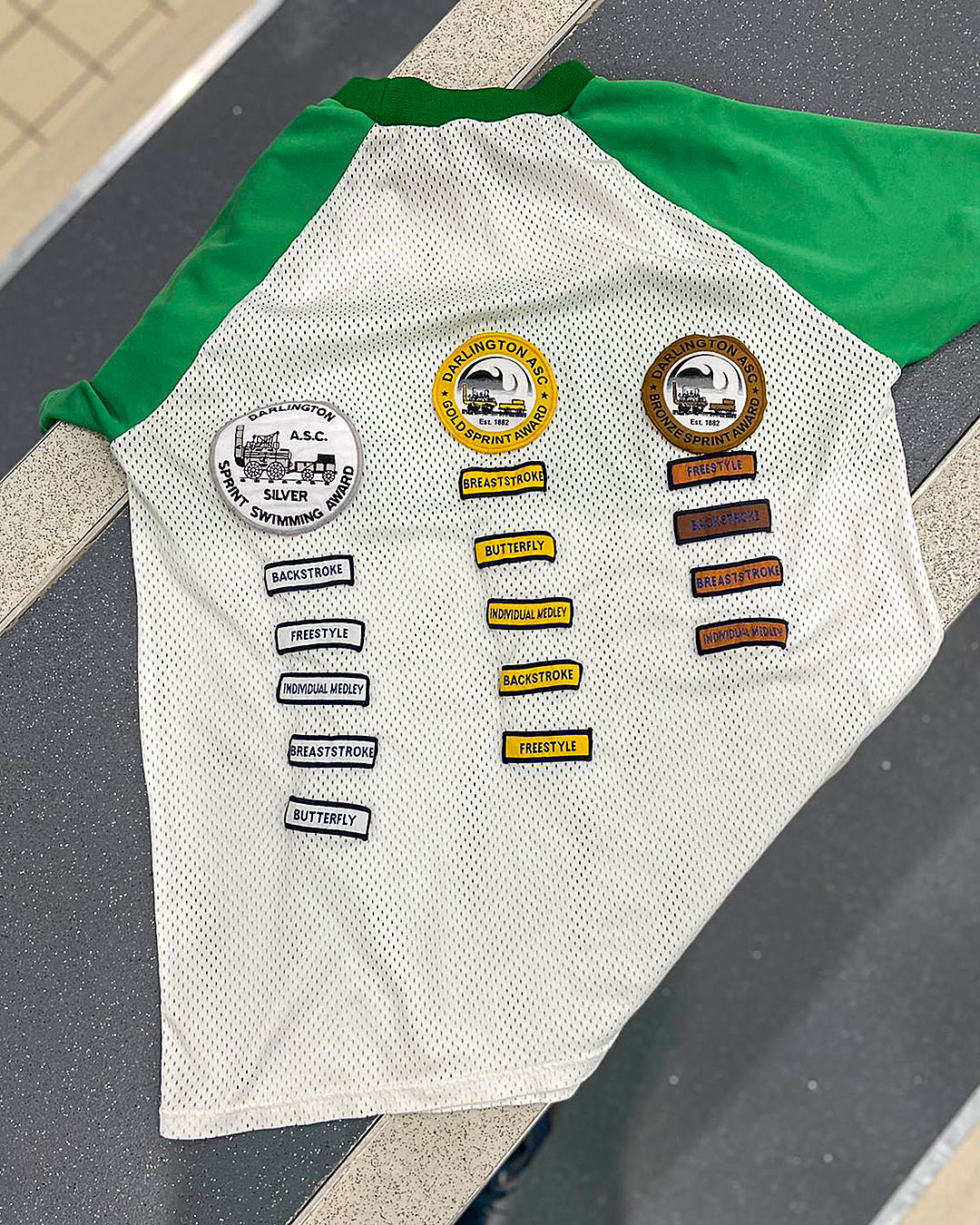 Thank you to all the volunteers and officials; without their continued support we could not put on these galas.
And as always, we need more people to get involved – YOUR SWIMMING CLUB NEEDS YOU!
If you are interested in training as an official or if you could organise and run a raffle at our next gala please speak to myself, Jane or any of the coaches; we will point you in the right direction.
Report. C Bottomley May 22