The North East Regional Short Course (25m) Championships were held at Ponds Forge Centre, Sheffield, with four sessions over one long weekend. The pool is 50m long but was split into two 25m pools with the Regional Open Championships taking place in the other pool.
In the Age Group Championships, all the events were Heat Declared Winner events ie no finals, so swimmers with multiple qualifying times could swim in several events over the course of the weekend.
Nine youngsters from DASC aged 11-13 represented the club and did their coach, Lucy Proctor, proud, producing an overall 74% PB rate, and finishing in the Top Ten in 17 of their events, competing against the best swimmers in the North-East of England.
Ruby Diment and Hugo Douglas-Reeves both competed in 8 different events. Ruby achieved Personal Bests in all but one of her events and won gold in the 12 years 200m Backstroke and bronze in the 100m Backstroke. Hugo, competing in the 11 years age group, was thrilled to claim silver in the 50m Breaststroke with 5 best times in his events.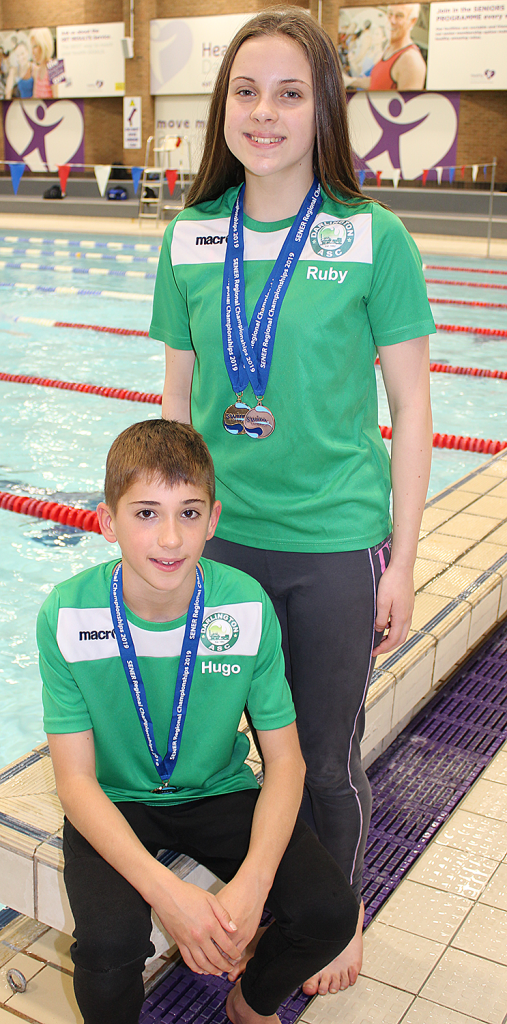 In the 11 years age group Alexander Morton and Ben Matthias rose to the challenge of this high level competition producing their best ever times in several events with Ben finishing 6th on 50m Backstroke.
In the 12 years age group experienced swimmer Alex Boyer swam in all the Freestyle events from50m to 1500m as well as Butterfly and IM events, finishing in the Top Ten in 3 of them. Lewis Kestle also had a great weekend in the pool with 4 PBs in his 5 events. One of our newer but fast-improving swimmers, Niamh Kay, stepped up to this level for the first time, producing an excellent swim in the 100m Breaststroke, lowering her PB in this event for the 4th time in 6 weeks.
Laura Burgess competed in both the Age Group and Open Championships over the weekend setting tremendous new best times in 50m, 100m and 200m Freestyle events in the 13 years age group, finishing 4th, 8th and 7th respectively.
Coach, Lucy Proctor was delighted with the performances of all her swimmers. They demonstrate the big improvements in performance and commitment being made by many in A1 squad.