John Charles Centre for Sport, Leeds, 23&24 April, 7&8 May 2022
The SE North East Region Age Group Championships (Long Course) were held in Leeds over two weekends in April and May. The age groups were 11&12, 13, and 14 years. Heats were held in the morning and finals of all events (except for 800m and 1500m Freestyle) in the afternoon. The standard of competition was very high with big clubs such as Leeds, Sheffield and Newcastle bringing many swimmers to the Championships.
DASC was represented at the Championships by 4 girls and 4 boys in a total of 30 events. Between them they clocked up 2 bronze medals, 6 other Top Ten finishes and 14 long course PB swims.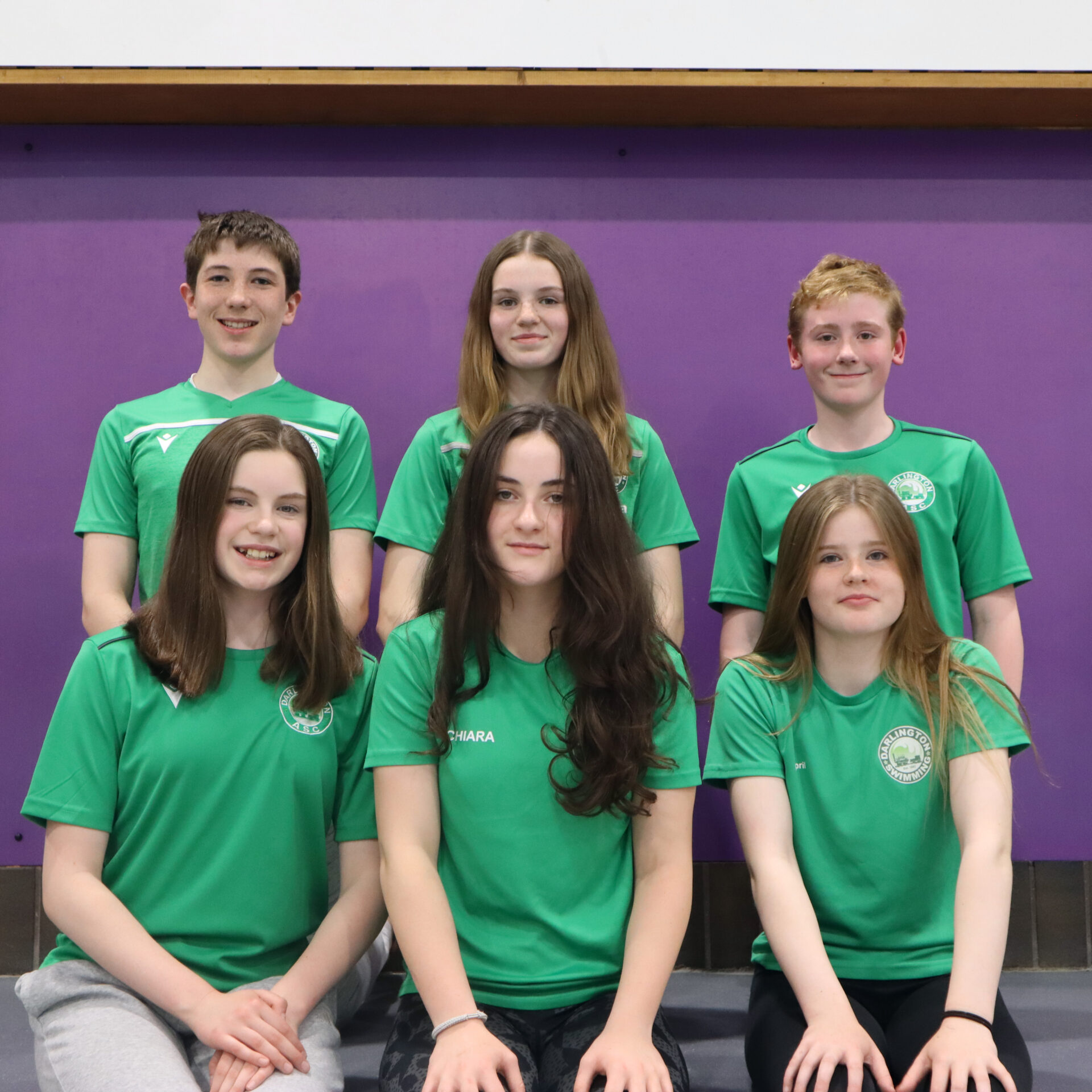 Lucy Oliver (13) competed in 9 of the 12 events she qualified for. With finals in force for most events, it was necessary to make some tough choices. On the first weekend Lucy swam 200m Butterfly for the first time long course and bettered her new PB in the final to win a well-deserved bronze medal. In the last session she improved on her heat position to clinch another bronze medal in 100m Freestyle. She also claimed 4 other Top Ten finishes in 50m Freestyle 6th, 200m Freestyle 7th, 100m Backstroke 8th in a PB, 100m Butterfly 7th.
Harry Whitfield (12) competed in all 6 of the Freestyle and Butterfly events he qualified for. He made finals in 200m Freestyle finishing 4th and 400m Freestyle finishing 6th. In both events he improved his position in the final, swam a PB time in the heat and then went even faster in the final. On 400m Freestyle he lowered his PB by a massive total of 17 seconds on the day.
It was great to see Hugo Douglas-Reeves (14) make a welcome return to form, competing in all 3 Breaststroke events and producing PB swims in all of them. His best performance came in 50m Breaststroke where he knocked 2 seconds off his previous PB set only 2 months previously and qualified for the final in 7thplace.
12-year-olds, Ben Burrell and April Mansfield both produced great PB times on sprint events – 50m Butterfly and 50m Freestyle, with April also swimming 100m and 200m Freestyle.
Alex Morton (14) went under 30 seconds for a PB in 50m Butterfly just missing the final in 11th= place. Emma Carter (14) competed at regional level for the first time, swimming in 800m Freestyle and two Breaststroke events. Chiara Valgolio (also 14) was close to her PB in 800m Freestyle.
DASC Head Coach Lucy Proctor said, "An encouraging set of results with plenty of PB's and top 10 finishes. Two very deserving medals for Lucy in a really competitive age group. Well done to all swimmers."