Three DASC swimmers, with Head Coach Lucy Proctor, travelled to Glasgow to compete in the Scottish National Age Group Championships (SNAGs for short) taking place over 5 days leading up to Easter at the Tollcross International Swimming Centre. It proved to be a most successful competition for the club.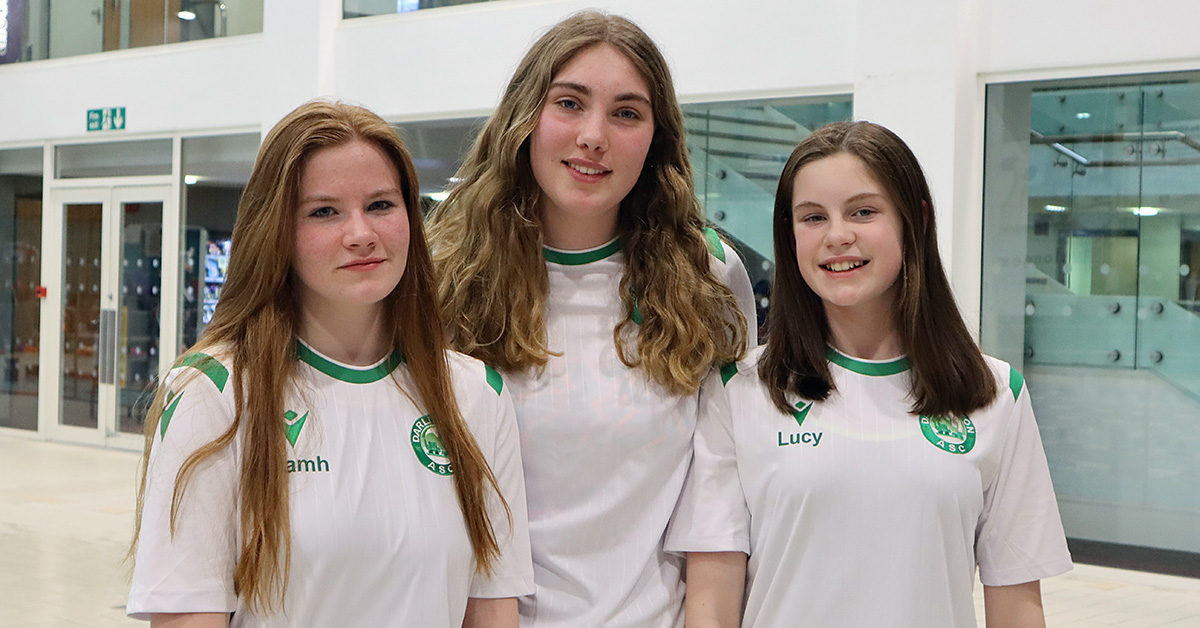 Lucy Oliver was crowned Champion in the 13 years age group in all 4 of the events she entered:
50m Freestyle producing a PB in the final of 28.71
100m Freestyle in 1.02.40 just outside her PB
400m Freestyle in 4.54.11
100m Butterfly in 1.09.28

Laura Burgess in the 16 years age group produced a super PB of 1.00.41 on 100m Freestyle to win silver, and then just missed out on a medal by 0.1 second to finish 4th in the 50m Freestyle with a swim very close to her PB.
Niamh Kay competed in the 50m Breaststroke in the 15 years age group and finished as first reserve for the final, gaining valuable experience at this new level of competition for her.
Lucy and Laura both continue to demonstrate their competitive spirit and their ability to step up their performances for finals, along with producing consistently good times on or around their Personal Bests over a sustained period of time. Combined with great natural talent, they both work very hard in training to continually improve their technique, fitness and speed.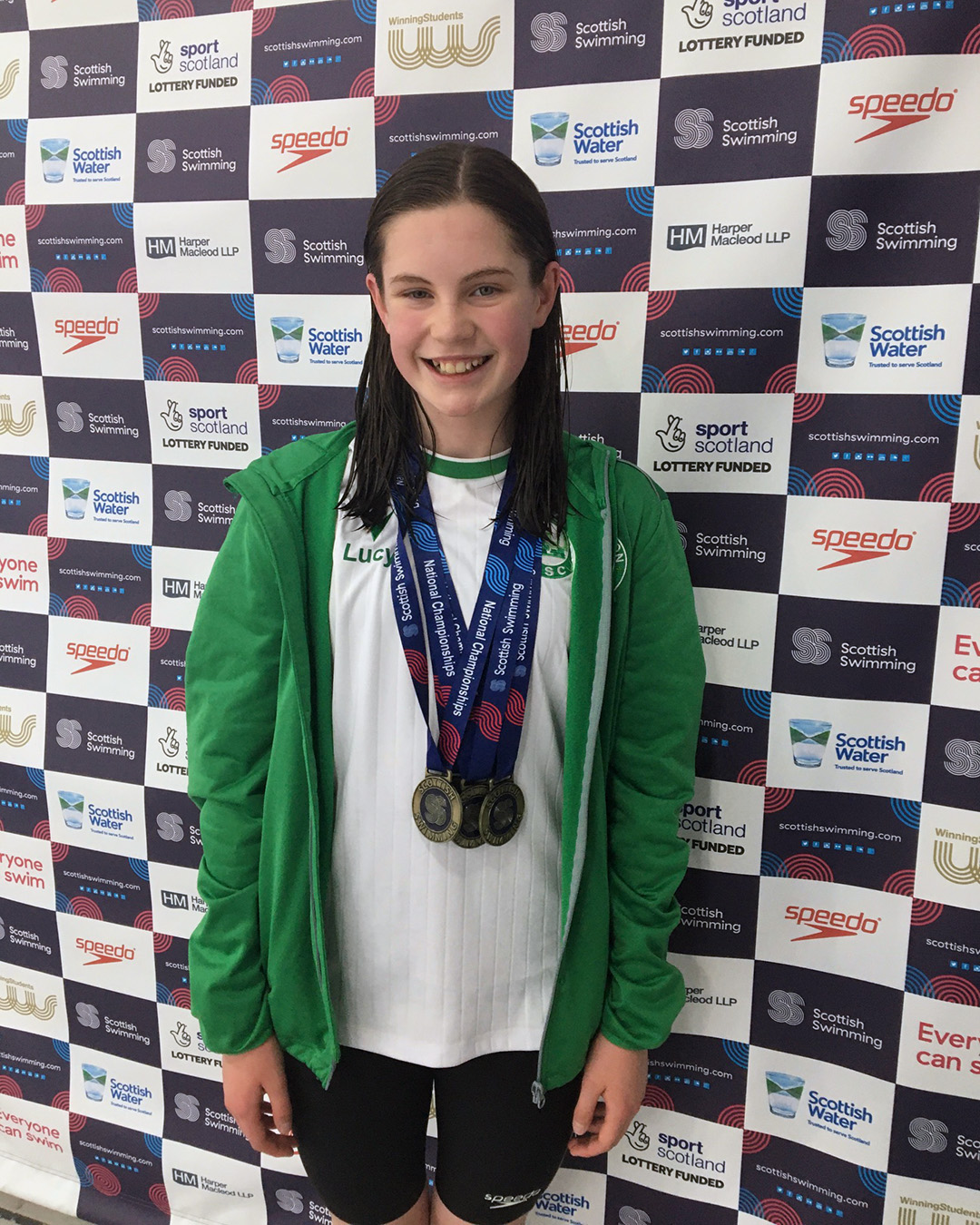 Head Coach, Lucy Proctor, said, "The girls had a great competition, racing at Tollcross for the first time. It was a huge achievement to qualify and an even bigger achievement to come away with medals! Hopefully, their times put them in a good position for Summer Nationals."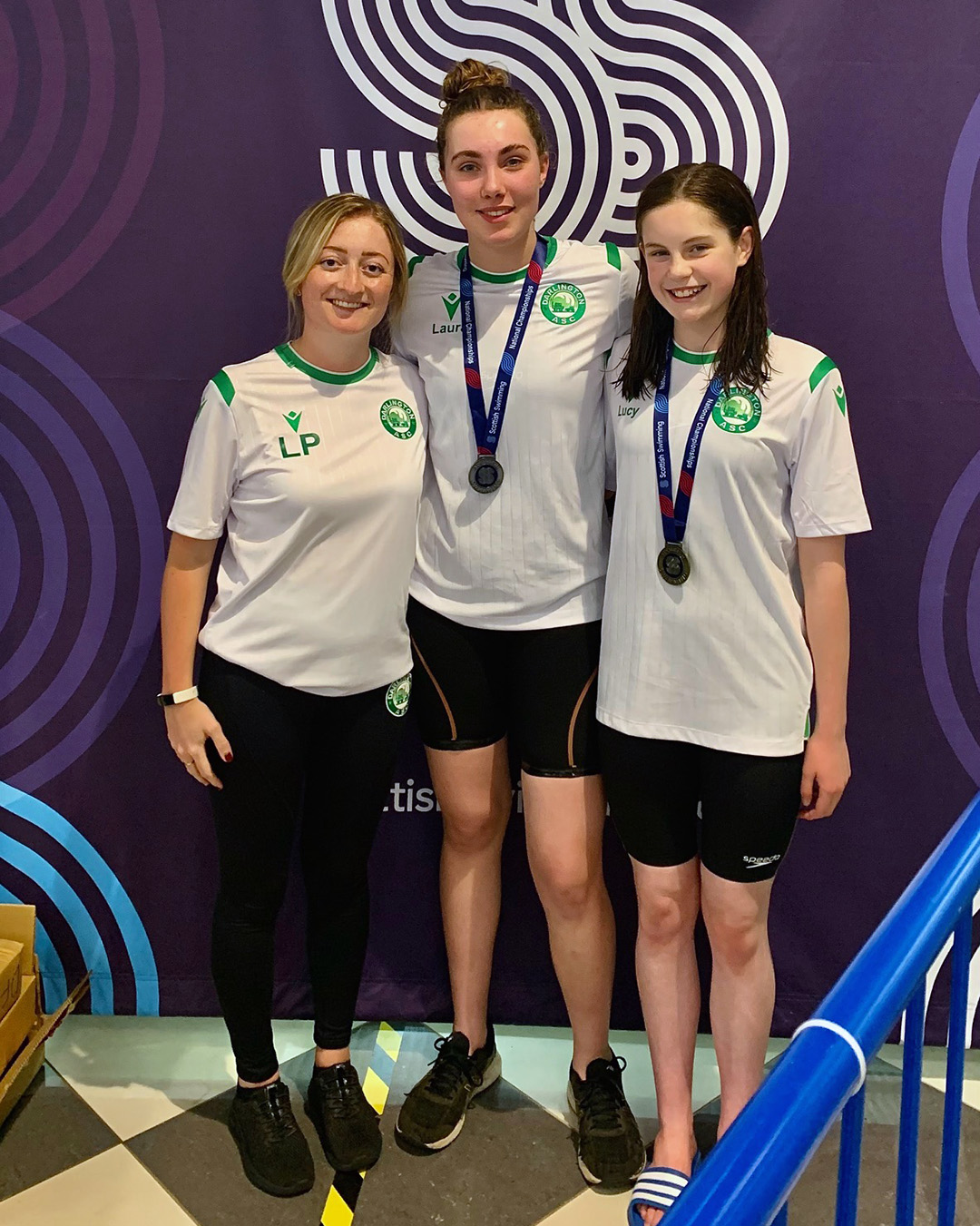 Non-Scottish swimmers had to achieve qualifying times considerably faster than those for Scottish swimmers. Heats and finals were swum on the same day for most events, except for some longer events which were Heat Declared Winner events. It is 9 years since DASC attended this event. It provided an excellent opportunity for some high-level competition during the qualifying window for the British and Home Nation Summer Meets.
JT April 2022