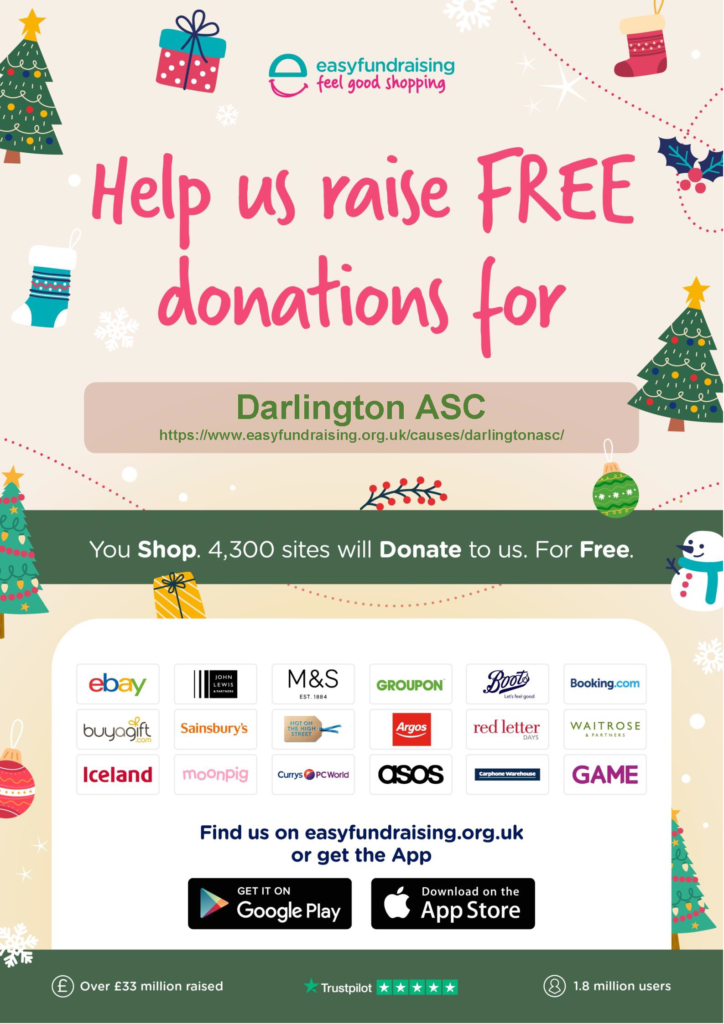 Please remember to use easy fundraising when you do your Christmas shopping this year.
There are over 4,000 shops and sites who will donate to Darlington ASC for FREE when you use easyfundraising to shop with them. This means you can raise donations for us when you buy anything from decorations and festive food shopping to gifts like toys, jewellery, tech, experiences and more!
These donations really help us and all you have to do is use easyfundraising when you're ordering the things you'll be buying anyway.
If you haven't already done so, please sign up to our cause and head over to our easyfundraising page.
You can also find further detail on Easyfundraising by heading to our Fundraising page.