Report compiled by Jane Teague
What a fantastic performance from DASC swimmers at the two weekends of the N&D Championships held at Sunderland Aquatic Centre 50m pool. Congratulations on medals won, Top Ten placings achieved, PB long course times rewritten, and effort, determination and spirit on display by Team DASC including its coaches and supporters in the stands.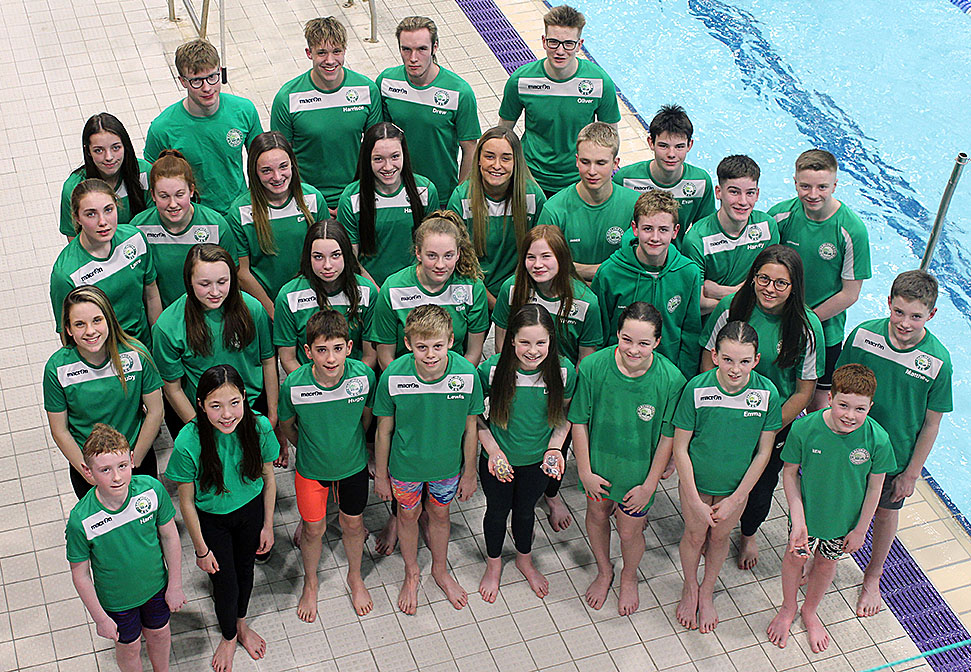 The format of the Championships changes over the years, but, having looked at previous year's results, I think it accurate to say that this has been the most successful overall performance by DASC at the N&D Championships during Glen Fenby's time as DASC Head Coach in a number of ways.
We had 38 swimmers who achieved qualifying times, and 35 of them competed in at least one event.
There were about 210 events that we had qualifiers for, and we had swimmers in 161 of those.
We finished with a great total of 21 medals, the previous best totals having been 16 last year and 15 in 2018.
Medallists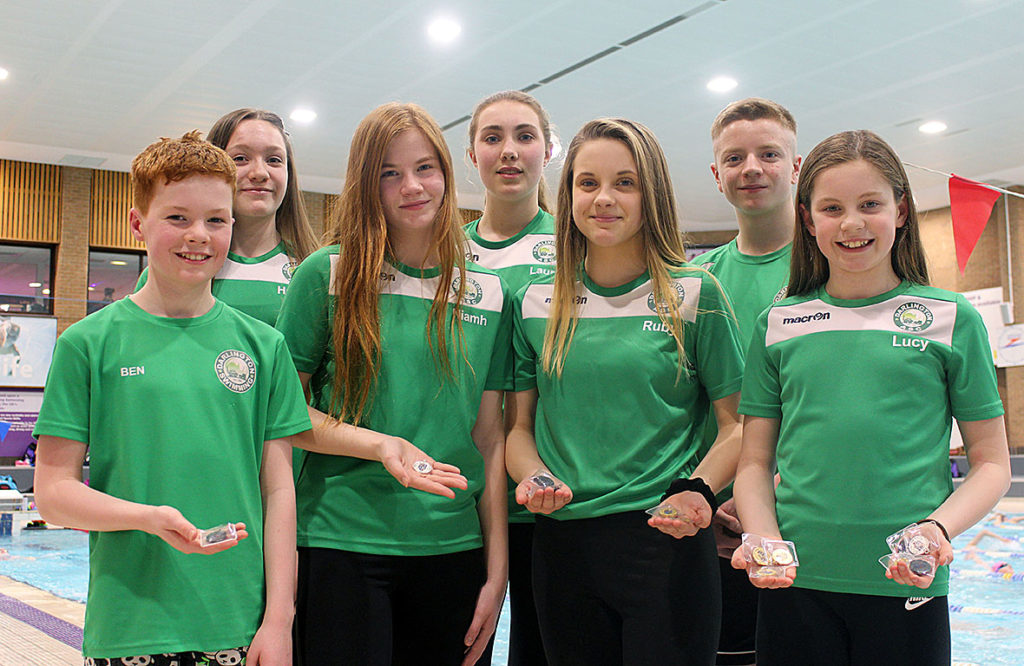 Our most decorated swimmer was Lucy Oliverin the 10/11 agegroup who won a superb 7 medals, 4 of them Gold in the 50m, 100m, 200m and 400m Freestyle, and other medals on Backstroke and Butterfly events. Ruby Diment in the 13 years age group was, as always, competing in a large number of events and came away with 5 medals including two Backstroke Golds, one of which was a very exciting tie in the 50m event. Harriet Rogers finished with 4 medals including a hugely dominant performance to win Gold in the 16 years & over 50m Freestyle, almost 1.3 seconds ahead of the next placed swimmer who is a GB International. Laura Burgess is N&D Champion in the 14 years 100m Freestyle. It was also great to see Johnson Bache, Alex Boyer, Ben Matthias and Niamh Kay picking up medals too.
Top Tens
It was very pleasing to see 46 other Top Ten placings in finals or HDW events. As well as the swimmers named above, Matthew Burgess, Emily Burrell, Alice Day, Hugo Douglas-Reeves, Jack Hurworth, Isabel Jones, Lewis Kestle, James McLeary, Molly Mooney, Evan Reeves, Kirsty Warwick and Harry Whitfield(with a year still to go in his agegroup) all finished with one or more.
Breaking Through
It is a real step up in any swimmer's journey when they achieve their first N&D Qualifying Time and compete against the best in the Northumberland & Durham area. So well done to those who made it, some after several years of trying very hard. They include Emma Carter, Tiegan Flynn, Isabel Jones, David Smith, Charlie Stephenson, Isabelle Stephenson, Maisie Williams and Lucy Wray.
Personal Bests
There were a huge number of PB times set by swimmers of all ages. Many, especially the younger swimmers, produced huge margins of improvement on previous best times and set long course PBs which are now much faster than their short course times!
Harriet Rogers
To add more detail to the quality of Harriet's 50m Freestyle performance:
Her time in the heats and then again in the final are new N&D Long Course Junior records, her time in the final being 0.7 seconds faster than the previous record set in 2014. It may not sound a lot but is a 2.6% improvement on the previous record, a very big step up at this level.
The British Record for a 15-year-old swimmer (which is Harriet's current age) was set in 2006 at 25.54 seconds by Fran Halsall, who only fairly recently retired as a very successful and long-serving GB International swimmer winning Commonwealth, European and World Championship medals on sprint Freestyle and Butterfly events.
This is the 5thfastest time recorded in the last 12 months by a GB woman of any age.
It is hard to exaggerate the excellence of this performance, which comes on the back of a superb string of improvements to her times in this event (and others) at high level competitions over the last couple of years. We wish her continued upward success, as people well beyond the N&D area sit up and take notice of what Harriet is achieving.
Summary of Results
| | | | |
| --- | --- | --- | --- |
| | Boys | Girls | Total |
| No of swimmers | 18 | 17 | 35 |
| No of events | 93 | 68 | 161 |
| | | | |
| No of medals | 3 | 18 | 21 |
| No of other Top 10 placings inc HDW | 28 | 18 | 46 |
| | | | |
| No of L/C PBs (only one recorded per event) | 59 | 40 | 119 |
| No of DQs | 2 | 0 | 2 |