What a fantastic turnout we had from swimmers and divers, parents and other family members at the DASC Annual Presentation held at ROF59. We hope you all enjoyed it. Please click on the link below and scroll through a few images to remind you of the evening!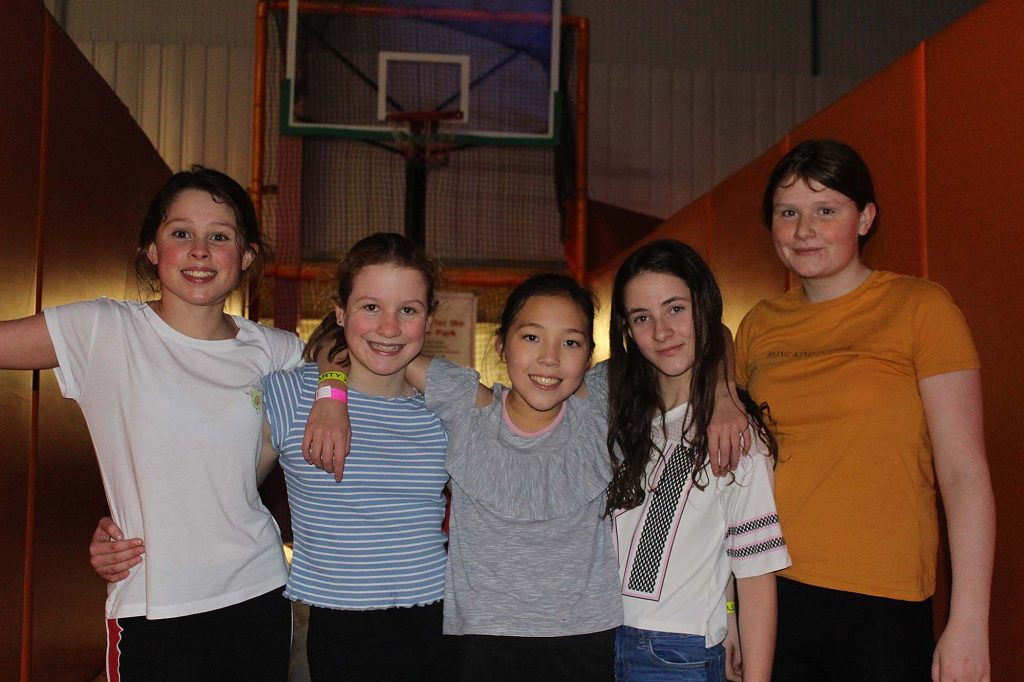 A huge thank you to Rob Douglas-Reeves for putting on such an excellent Quiz. Well done to the winning team the 'Crackers' and everyone else who participated.
It was a great occasion to recognise individuals who have made huge improvements in 2019, individuals who bring a smile to the face of their coaches, and individuals who have excelled at the 2019 Club Gala Series.
During the 2019 Club gala season a total of 37 new club gala records have been set, meaning about 27% of all the records have been re-written.
Club Gala Records broken in 2019
| | | | | |
| --- | --- | --- | --- | --- |
| Age Group | Boys | Girls | Total broken | Total No. of Records |
| 8 & under | 0 | 0 | 0 | 8 |
| 9&10 | 5 | 3 | 8 | 32 |
| 11&12 | 4 | 2 | 6 | 32 |
| 13&14 | 2 | 7 | 9 | 32 |
| 15&over | 8 | 6 | 14 | 32 |
| Totals | 19 | 18 | 37 | 136 |
Coaches awards for the squads
Well done to all those swimmers who were awarded 'the most improved swimmer' within their squads. Unfortunately, a few were not there to collect their award in person, therefore please see Allison Matthias on poolside for you certificate and reward.
| | |
| --- | --- |
| Squad | Most Improved Swimmer |
| B3 | Jack Geldard |
| B2 | Finn Pentland-Rice |
| B1 | Tom Brown |
| | | |
| --- | --- | --- |
| Squad | Most Improved Swimmer (Boy) | Most Improved Swimmer (Girl) |
| A3 | William Robson | Lucia Valgolio |
| A2 | Charlie Stephenson | Isabelle Skelton |
| A1 | Sam Beukenholdt | Niamh Kay |
| Top | Harvey Matthias | Molly Mooney |
A special monetary award was given to two junior swimmers. This monetary gift was sponsored by Andy Dunn. This cash prize was in recognition of their dedication, commitment and regular attendance at Monday morning training sessions.
Well done to Seth Farmer (A2) and Lucy Oliver (A1)

Diddy League Awards
The Durham & District Diddy League is a competition between clubs based in Co Durham. It is widely known as the 'Diddy League', because it is a gala for youngsters aged 9-12 years. The galas are always exciting, noisy, competitive occasions with individual races and relay events, points being awarded to each club on the position achieved in each race.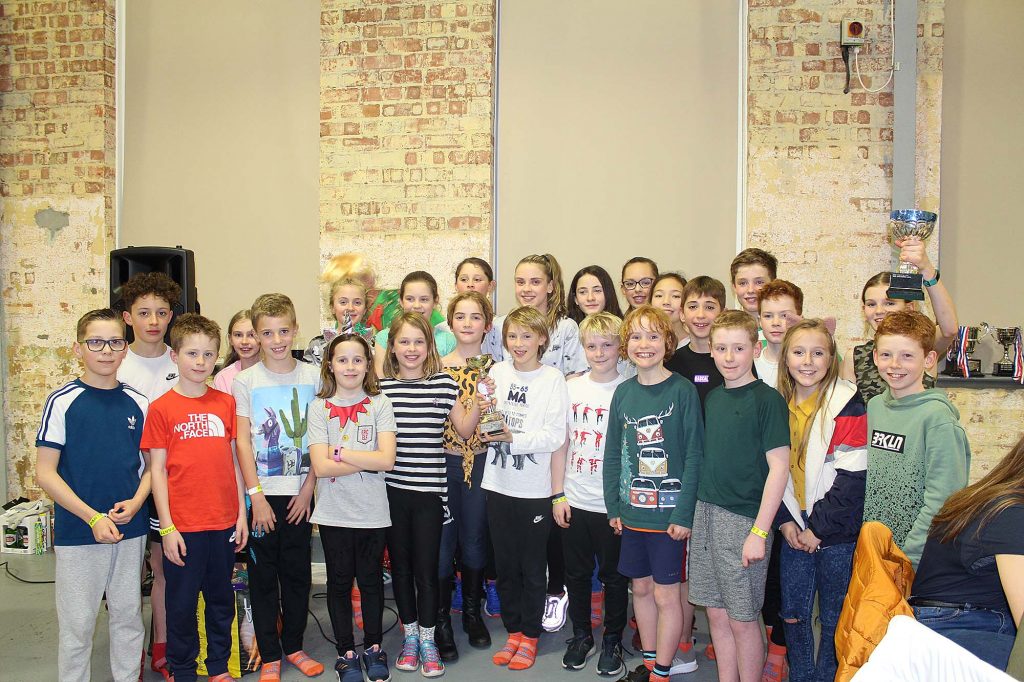 During the Diddy League 2019 Division 2, the DASC team accumulated the following trophies:
Runners up Trophy (just missed out on the top spot by 9 points to Morpeth)
Best Overall 11 year Old Team Trophy
Best Overall 12 year Old Team Trophy
Steve Janes Trophy– Over all the heats & final the DASC team accumulated the most 1stplace wins
2019 DASC Club Champions
For those who don't know:
Points are awarded at the club galas throughout the year for the fastest 8 swimmers of any age in 100m of each stroke (not IM) and the 800m/1500m Free events.
The DASC Club Champion is the swimmer with the most points after those 5 events.
Men's Championship
15 males scored points over the year with the top 3 being well clear of the rest.
In 3rdplacewith 23 points a swimmer who qualified to compete in the English Summer Nationals for the first time in 800m and 1500m events, Johnson Bache
In 2ndplace, with 26 points, the only male to score points in all 5 events, fresh from competing at the Scottish Nationals where he finally broke the minute barrier for 100m Butterfly,Alfie Elliott
In 1stplacewith 32 points, is a swimmer who has dominated the club galas this year to the extent that he didn't even compete in one of the 5 scoring events, the 1500m Free and still wins this trophy; he won 13 of the 16 events for 15 & overs, he holds 10 of the club gala records for 15 and overs, remarkably in all 4 strokes plus IM, setting 7 of them this year, but was beaten by the narrowest of margins by Jack Hurworth in the final Skins race – Will Beukenholdt
Women's Championship
20 females scored points over the year and again the top 3 were well clear of the rest of the field.
In 3rdplacewith 23 points, which might have been more if she hadn't been injured for the final gala, is a youngster who is still only 13 and only moved into Top squad in February, a silver medallist from the NER Championships in May, Laura Burgess.
In 2ndplacewith 31 points, and the only female to score points in all 5 events, a bronze medallist from the N&D Championships earlier in the year, Molly Mooney.
In 1stplace, just one point ahead with 32 points, opting to give the 100m Breaststroke a miss in the final club gala, is the outstanding DASC swimmer of 2019. She won 2 silver medals at the British Summer Nationals in her age group and has just won a bronze medal in a new NER record time in the OPEN 50m Free at the Scottish Short Course Nationals. At the 2019 Club Galas she won 11 golds and currently holds an amazing 30 of the 68 girls records across all age groups, but was also beaten by Molly in a very close final Breaststroke race of the SKINs events – Harriet Rogers. Harriet wasn't unable to attend the Awards night so little brother Lucas collected it on her behalf.